San Diego Orthopaedic Surgeon
Dr. Austin is a fellowship trained, board certified orthopaedic surgeon specializing in conservative and surgical treatment of shoulder, knee, and hip conditions.
Dr. Austin's goal is to restore your health, function, and mobility to the fullest extent possible through a personalized treatment plan.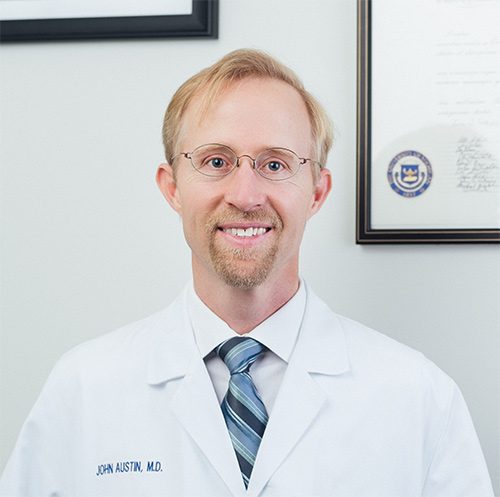 Extensive Experience Combined with Personalized Care
Dr. Austin combines 19 years of clinical experience and outstanding surgical skills with a personalized, holistic approach to patient care. He communicates effectively with his patients in a language that they can understand and spends quality time with each person to listen, learn, and educate for a better patient experience.
Technology and Innovation Merged with Timeless Principles
Dr. Austin combines the latest technological advancements and surgical techniques along with a deep understanding of the timeless principles of anatomy and minimization of soft tissue trauma in order to achieve the best results possible.