Appointments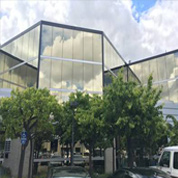 General Appointment
John C. Austin, M.D.
San Diego Orthopaedic Surgeon
For all appointments and inquiries, please call or Request an appointment online.
Come visit us and get the best orthopaedic care that you deserve. We are happy to hear from you. Please contact us using the information below:
Northwest Orthopaedic Surgery

8929 University Center Ln
Suite 205


San Diego,

CA 92122

Mon to Fri - 08:30am - 4:30pm
(858) 800-2518

[javascript protected email address]
Please arrive 30 minutes early for your initial appointment in order to complete new patient intake forms
When you come for your appointment please remember to obtain and bring the following:
Driver's License or a valid ID
Insurance information
Referral Letter (if required)
Reports, X-rays, MRI's, CT scans etc and any other relevant information
List of medications (if any)
If you need to cancel an appointment
Telephone the office during business hours and allow at least 1 days' notice so that we can offer your appointment time to patients on our waiting list.
New Patient Form
Request Online Appointment